Indelible Ink
With a clearly visible mark, multiple voting by the same person and thereby voting fraud, is easily prevented. Indelible ink helps identify voters who have already cast their vote.
We have developed a silver nitrate based ink, which remains visible for a period of 72 hours once activated in sunlight.
The concentrate of the silver nitrate (14, 18 or 25%) is chosen by the election commission. BallotExpert provides the indelible ink in bottles or pens, with instructions printed either directly on the bottle/pen or provided separately.
The indelible ink has been tested and verified by Independent Laboratory Testing for composition, properties and toxic/hazardous materials.

Material :Silver nitrate, ink
Usage: Election
Volume:15ml - 100ml
Concentration: 5%-25% (can be customized)
Delivery details:15-25days
Easy to apply on fingernail when election
The ink can not be washed off by water, alcohol and bleach
Remain time: 72 Hours
Welcome customized,OEM
Safety certification: MSDS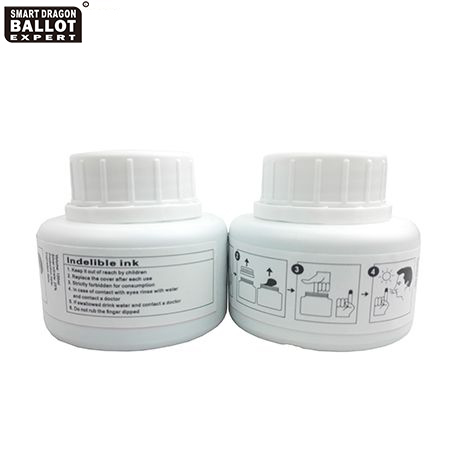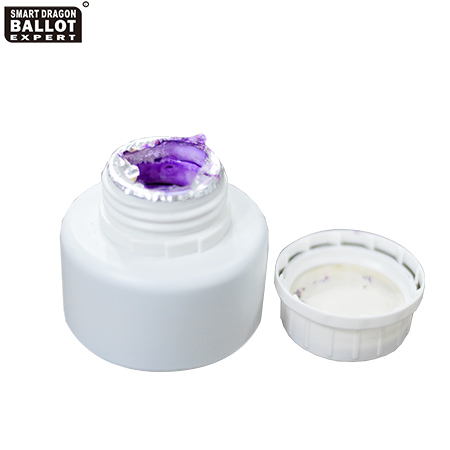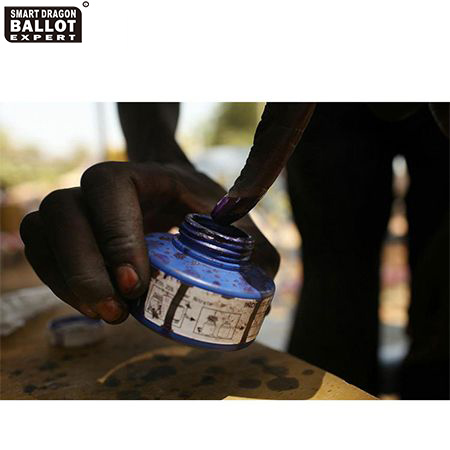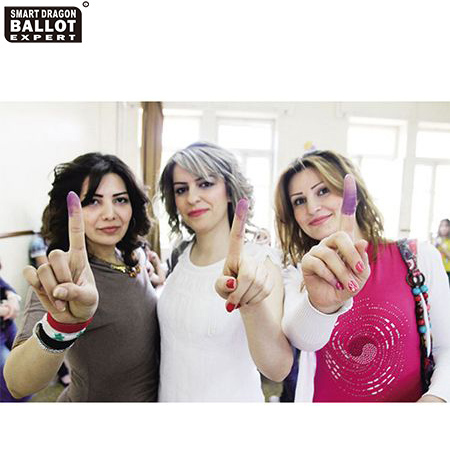 Silver Nitrate Indelible Ink Marker Pen