Voting Tamer Proof Envelopes Bag For Election
1. No adhesive between each layer of the co-extruded poly film;
2. No pungent smell, no residue of organic solvent and no permeation of harmful solvent;
3. Safe and environmentally-friendly product which is widely used and can be recycled;
4. Moisture –barrier, gas-resistant, puncture-resistant and tear-resistant performances;
5. Opaque inner layer ensures the confidentiality of the packed goods.
6. The creamy white outer layer is convenient for writing.
7. The envelop flap design and self adhesive sealing tape is easy to seal and temper-evident.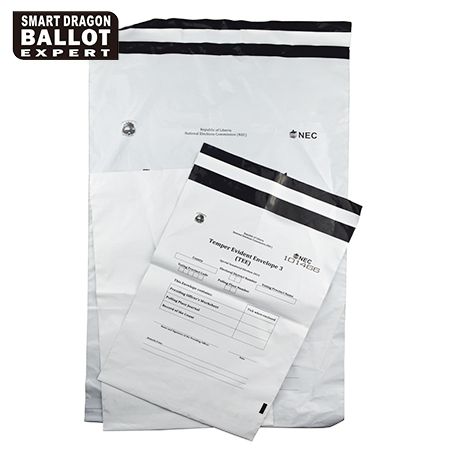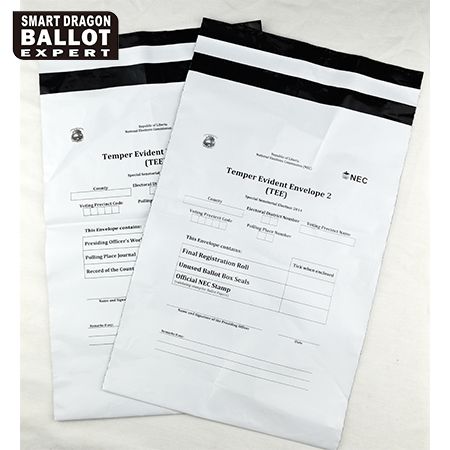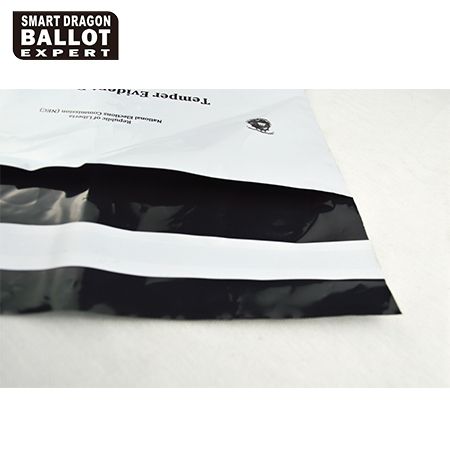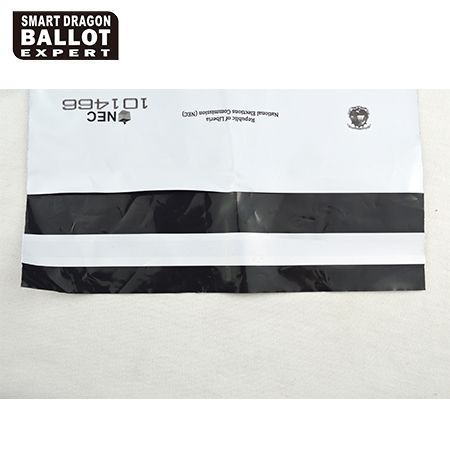 Dimensions mm, ±1 A4(229*324)or(324*458)
Thickness in mm ±0.5%
Each piece 0.06
Total thickness(seam) 0.25