Plastic Security seals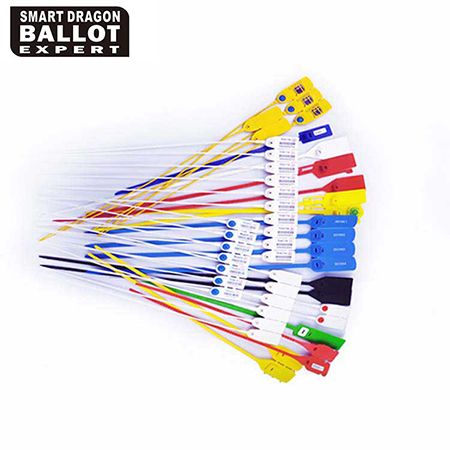 The use of a seal forms part of an overall security system. This means that each time sealed items are passed on to a new person, the serial numbers of the seals needs to be checked in order to prove an unbroken chain. When the seals are correctly used, they enable the construction of an audit trail which highlights when and where the unauthorized access took place, because a specific seal can trace items from location to location.
We are also capable of supplying bolt seals, cable seals, metal seals, padlocks with key, padlock plastic seals and other forms.
SE-SLP001 plastic security seals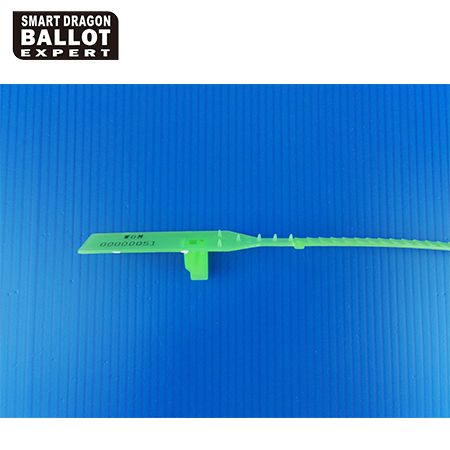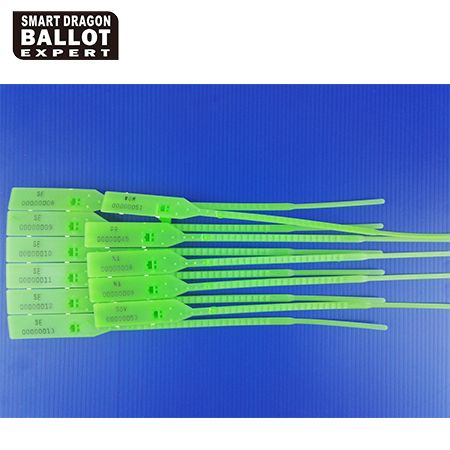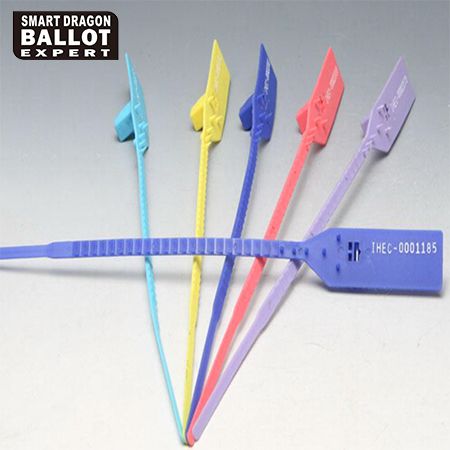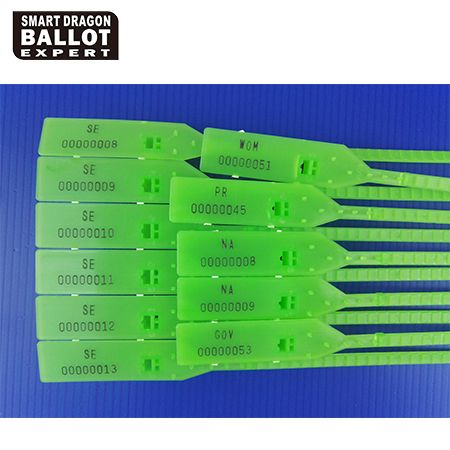 Material: PP
Lock / Signage Dimensions:84.5*22.5mm
Diameter: 6.10mm
Thickness: 1.98mm
Total length: 295mm
Tensile strength: 35KG
Color: red, yellow, blue, green and white
Printable company LOGO, bar codes and digital coding
SE-SLP0018 plastic security seals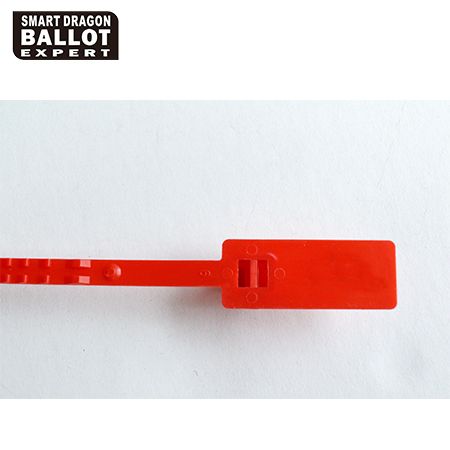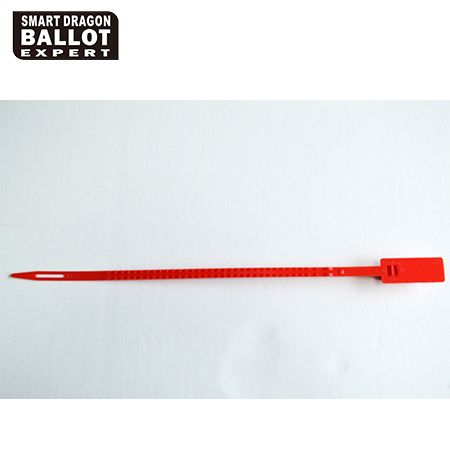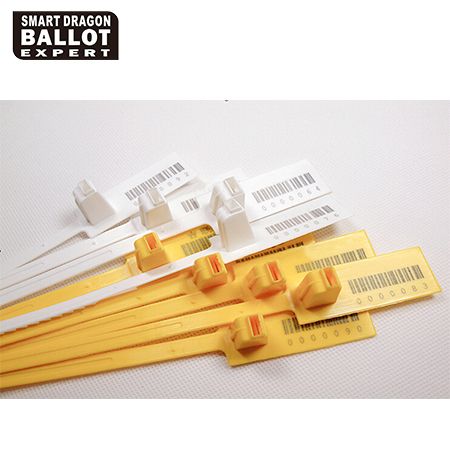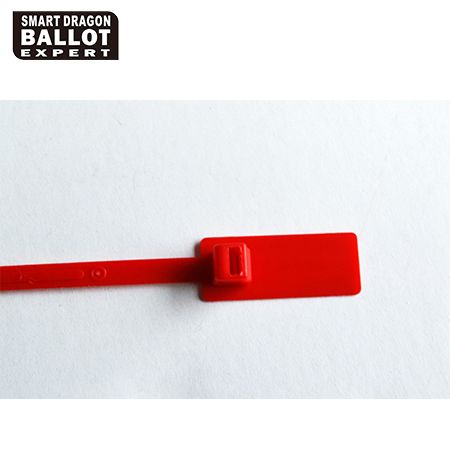 Material: PP
Lock / Signage Dimensions: 57.4 * 22.8mm
Diameter: 7.63mm
Thickness: 2.40mm
Total length: 340mm
Tensile strength: 35KG
Color: red, yellow, blue, green and white
Printable company LOGO, bar codes and digital coding
SE-SLP002 plastic security seals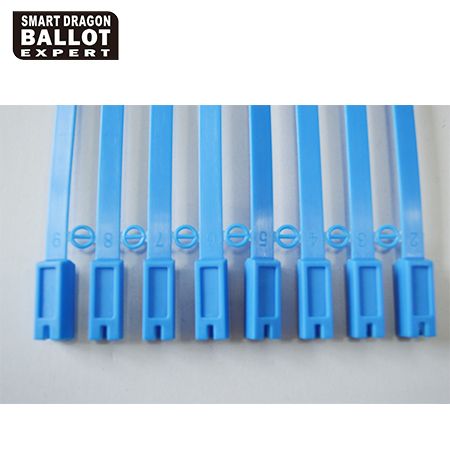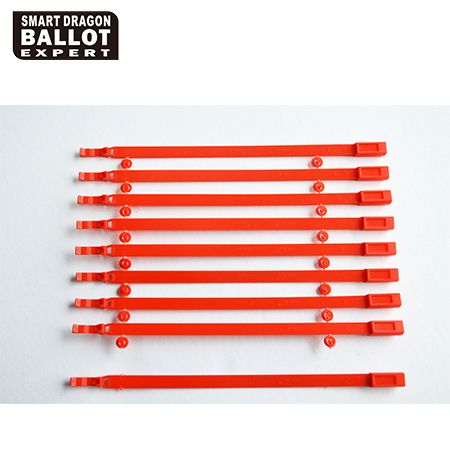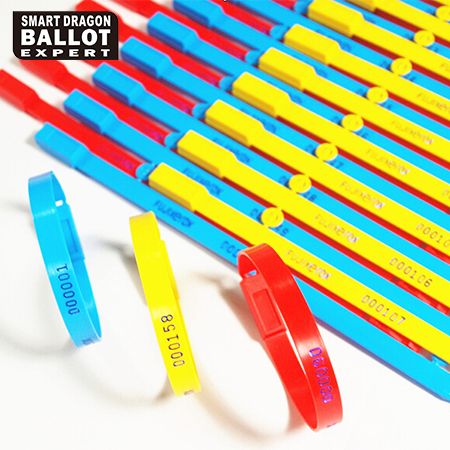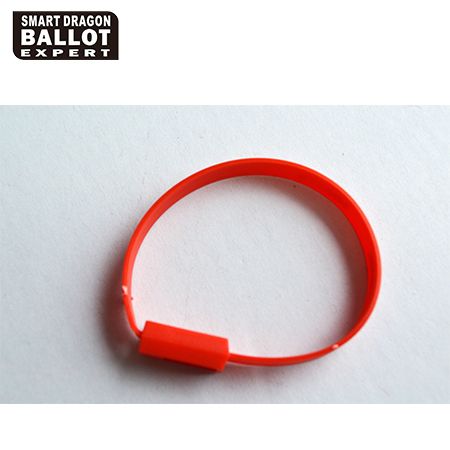 Material: PP

Lock / Signage Dimensions:21.8*9.3mm
Diameter: 7.93mm
Thickness: 1.31mm
Total length: 210mm
Tensile strength: 20KG
Color: red, yellow, blue, green and white
Printable company LOGO, bar codes and digital coding

SE-SLP003 plastic security seals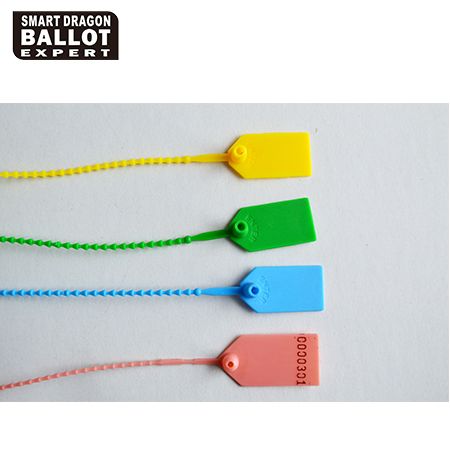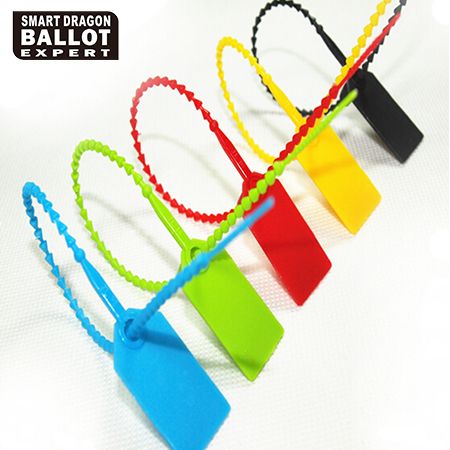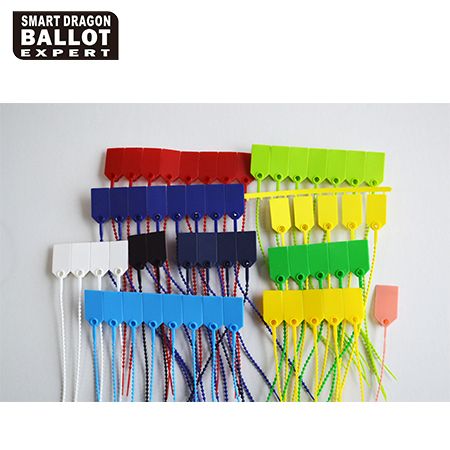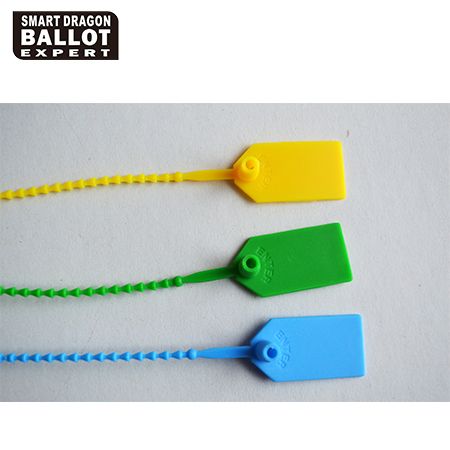 Material: PP
Lock / Signage Dimensions:33.5*18.5mm
Diameter: 2.50mm
Thickness: 2.50mm
Total length: 230mm
Tensile strength: 15KG
Color: red, yellow, blue, green and white
Printable company LOGO, bar codes and digital coding
SE-SLP005 plastic security seals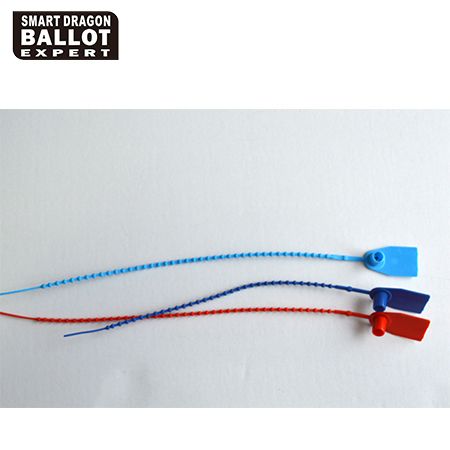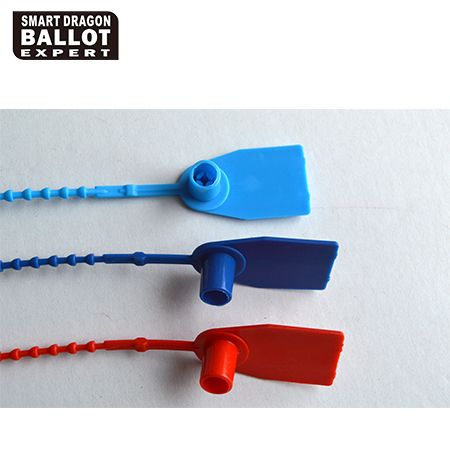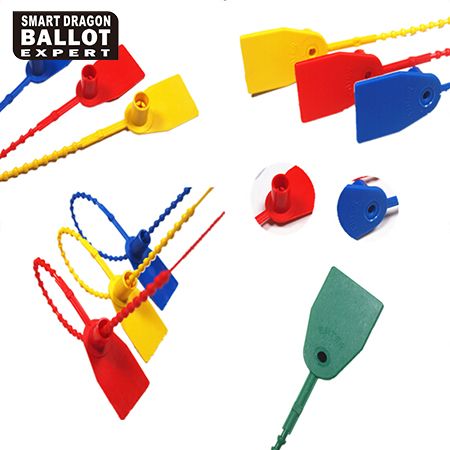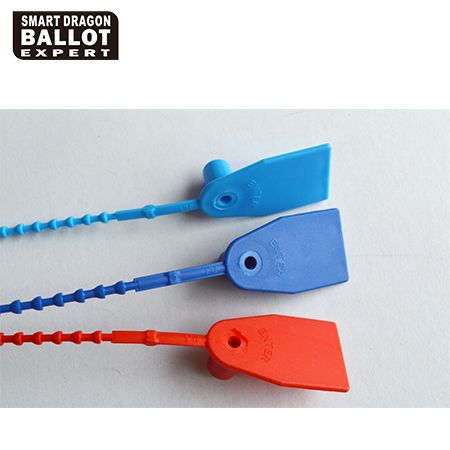 Material: PP
Lock / Signage Dimensions:46.2*26.4mm
Diameter: 3.76mm
Thickness: 3.76mm
Total length: 300mm
Tensile strength: 25KG
Color: red, yellow, blue, green and white
Printable company LOGO, bar codes and digital coding
SE-SLP006 plastic security seals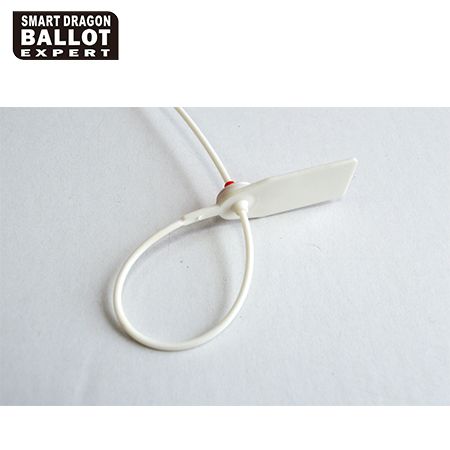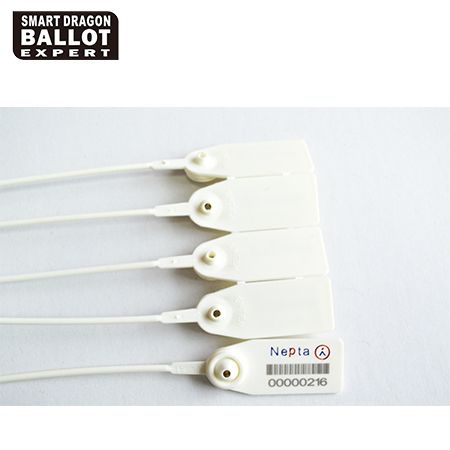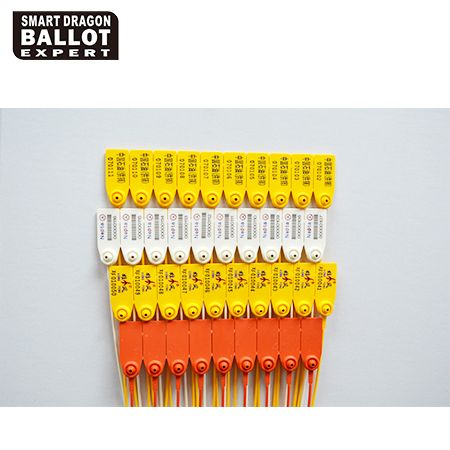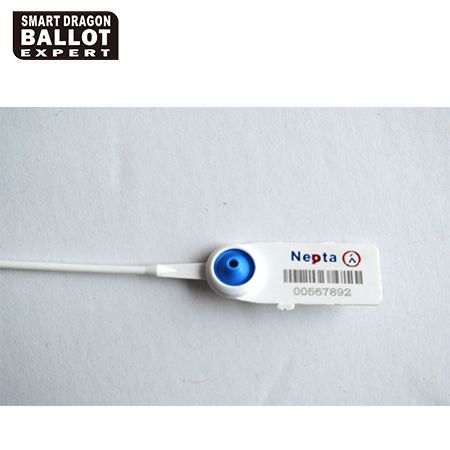 Material: PP
Lock / Signage Dimensions:51.7*21.1mm
Diameter: 2.50mm
Thickness: 2.50mm
Total length: 370mm
Tensile strength: 35KG
Color: red, yellow, blue, green and white
Printable company LOGO, bar codes and digital coding

SE-SLP007 plastic security seals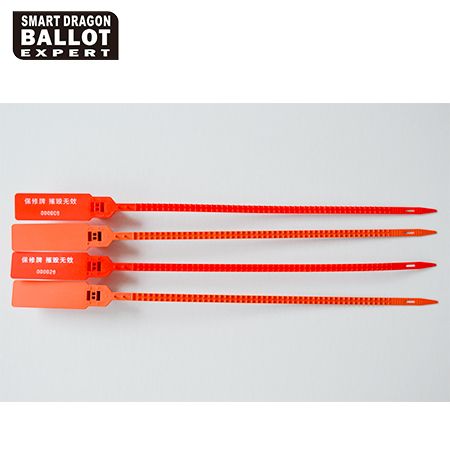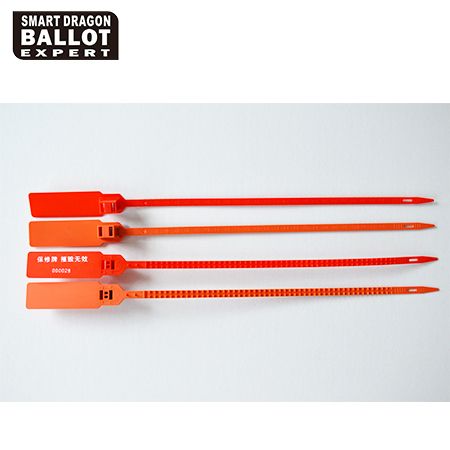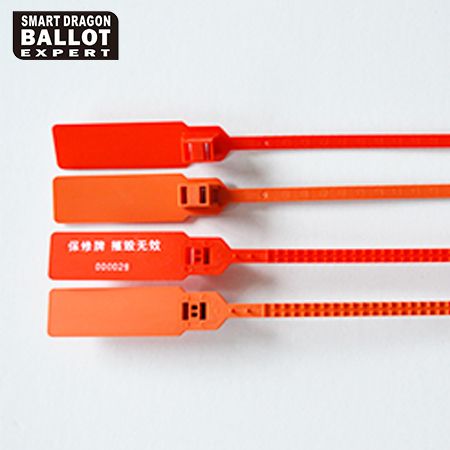 Material: PP
Lock / Signage Dimensions:92.0*25.1mm
Diameter: 7.30mm
Thickness: 1.40mm
Total length: 400mm
Tensile strength: 35KG
Color: red, yellow, blue, green and white
Printable company LOGO, bar codes and digital coding
SE-SLP0019 plastic security seals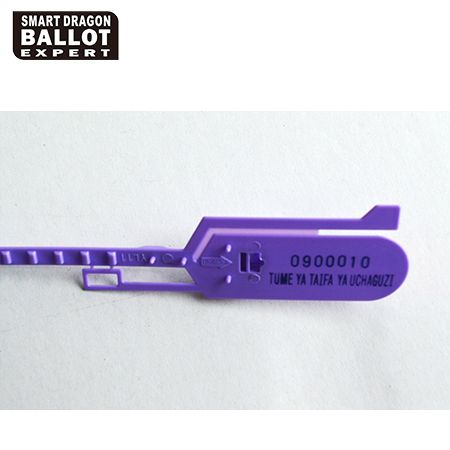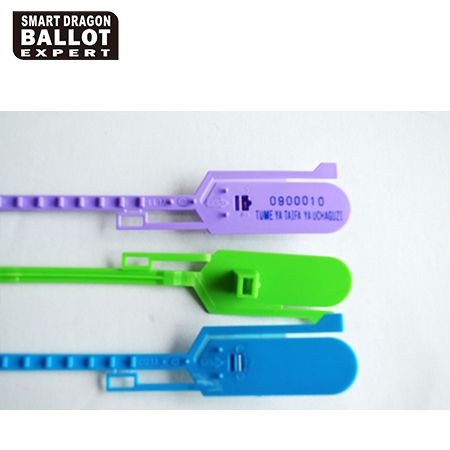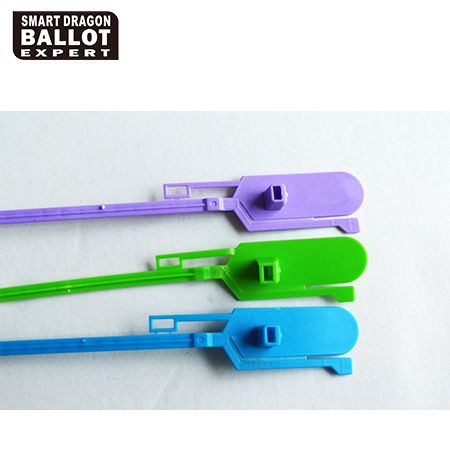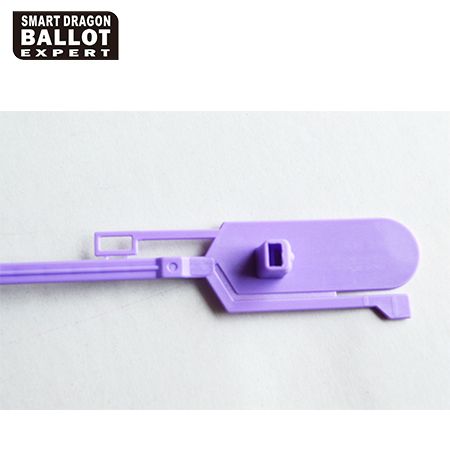 Material: PP
Lock / Signage Dimensions:65.7*21.5mm
Diameter: 6.10mm
Thickness: 2.500mm
Total length: 430mm
Tensile strength: 35KG
Color: red, yellow, blue, green and white
Printable company LOGO, bar codes and digital coding

SE-SLP008 plastic security seals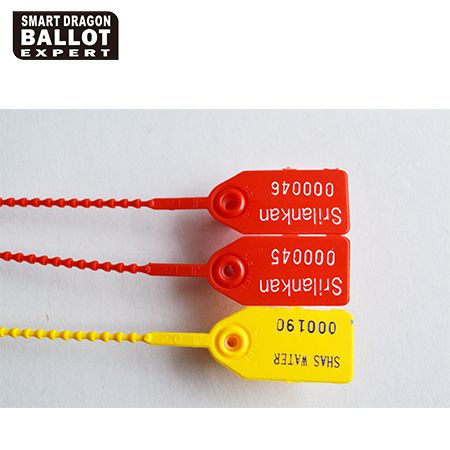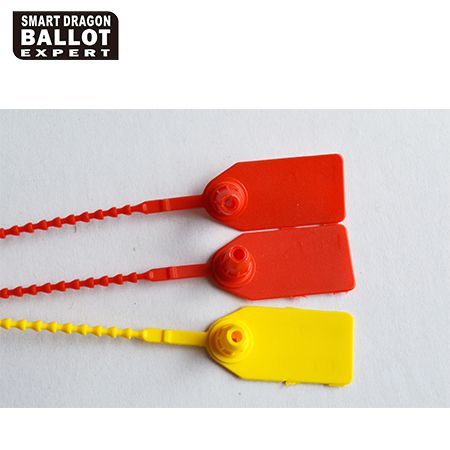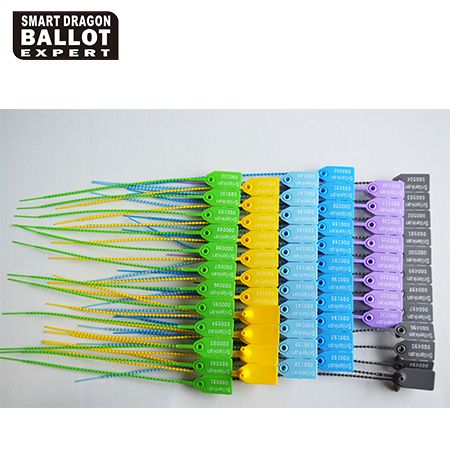 Material: PP
Lock / Signage Dimensions:40.3*19.5mm
Diameter: 2.88mm
Thickness: 2.88mm
Total length: 250mm
Tensile strength: 25KG
Color: red, yellow, blue, green and white
Printable company LOGO, bar codes and digital coding
SE-SLP009 plastic security seals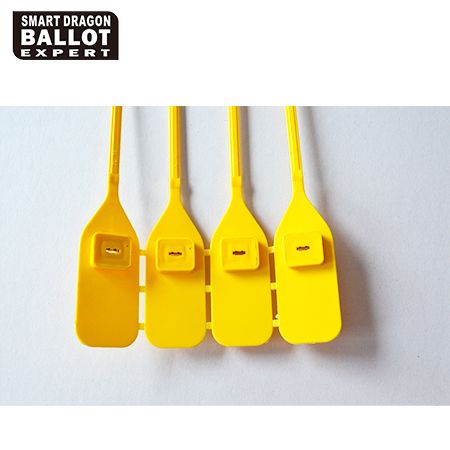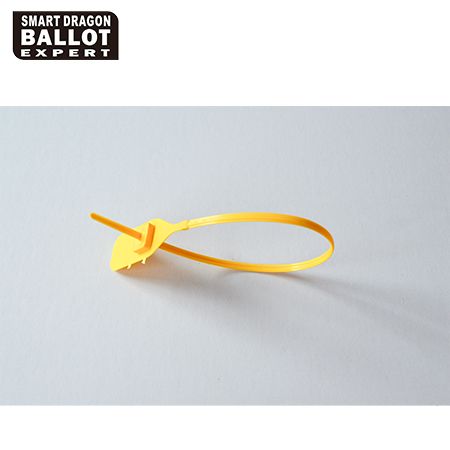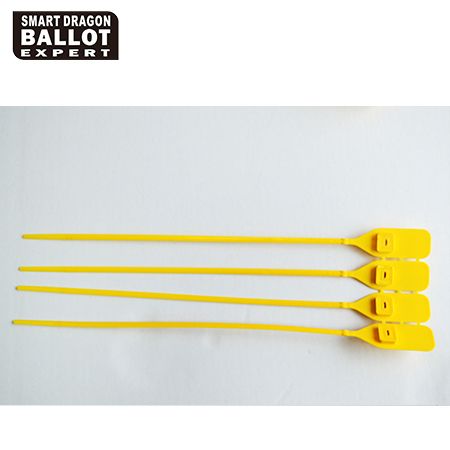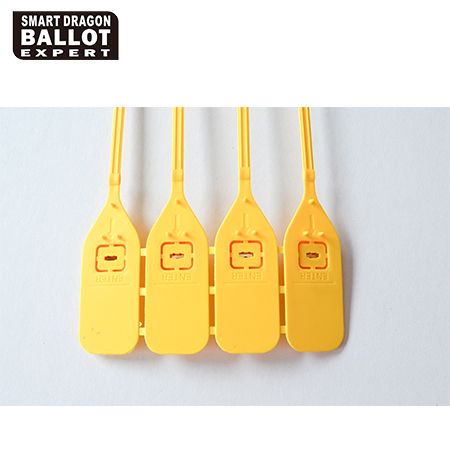 Material: PP

Lock / Signage Dimensions:65.6*27.1mm
Diameter: 5.21mm
Thickness: 1.75mm
Total length: 370mm
Tensile strength: 35KG
Color: red, yellow, blue, green and white
Printable company LOGO, bar codes and digital coding

SE-SLP0010 plastic security seals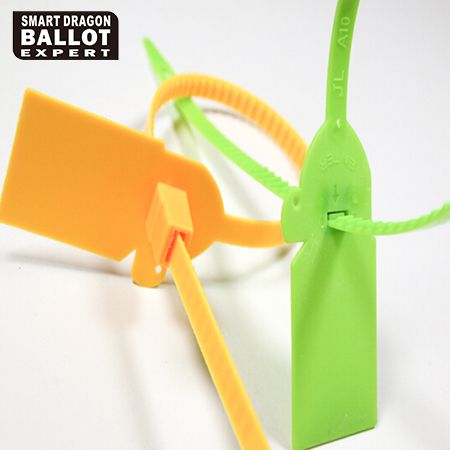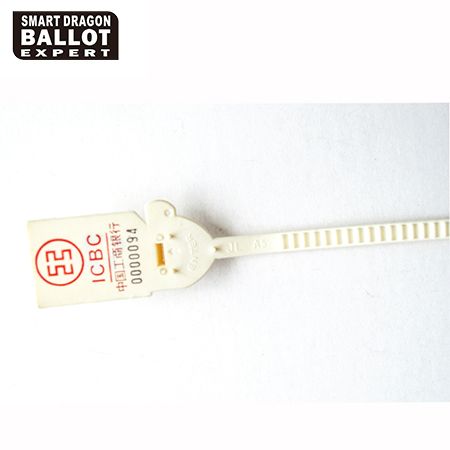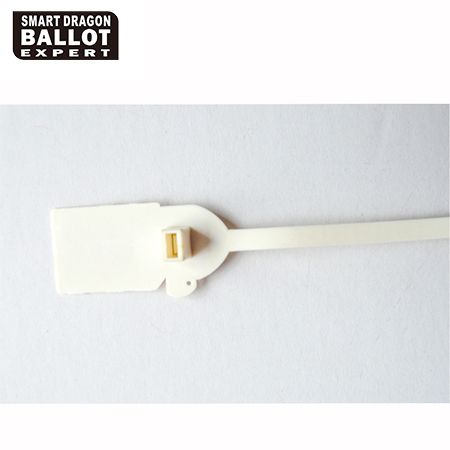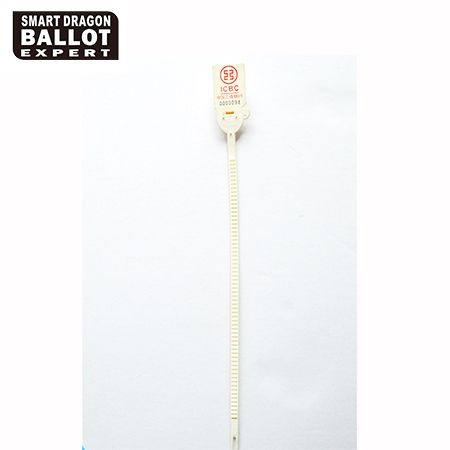 Material: Nylon PA66
Lock / Signage Dimensions:62.7*30.2mm
Diameter: 7.02mm
Thickness: 2.09mm
Total length: 380mm
Tensile strength: 35KG
Color: red, yellow, blue, green and white
Printable company LOGO, bar codes and digital coding
SE-SLP0011 plastic security seals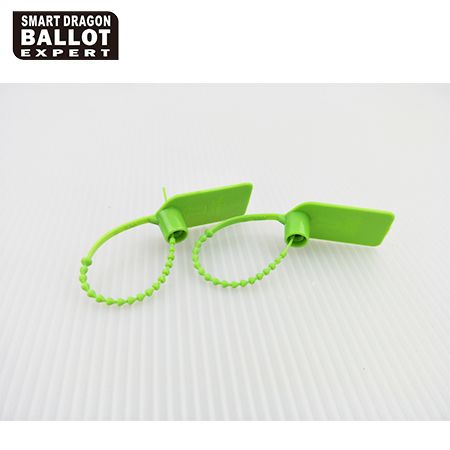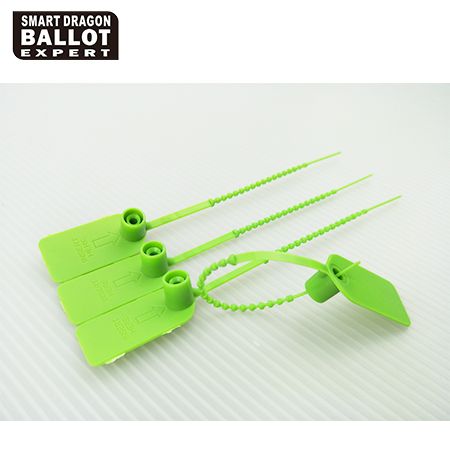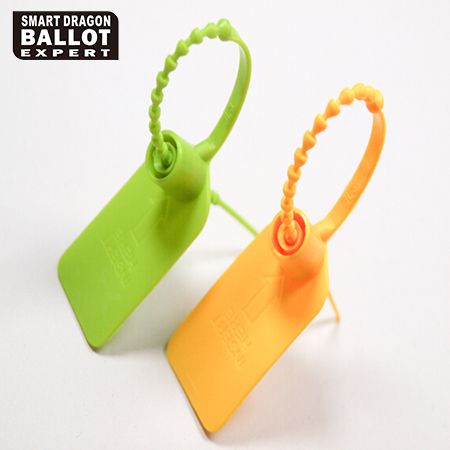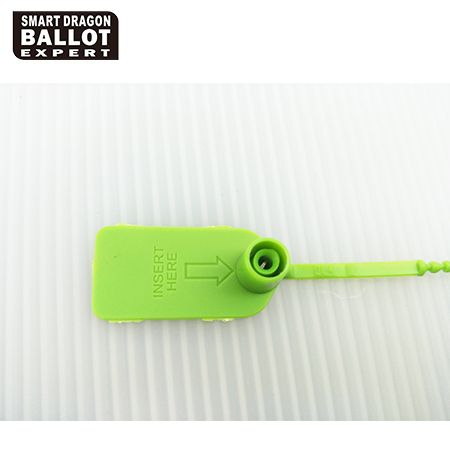 Material: PP
Lock / Signage Dimensions:39.3*20.1mm
Diameter: 3.60mm
Thickness: 2.50mm
Total length: 150mm
Tensile strength: 20KG
Color: red, yellow, blue, green and white
Printable company LOGO, bar codes and digital coding
SE-SLP0012 plastic security seals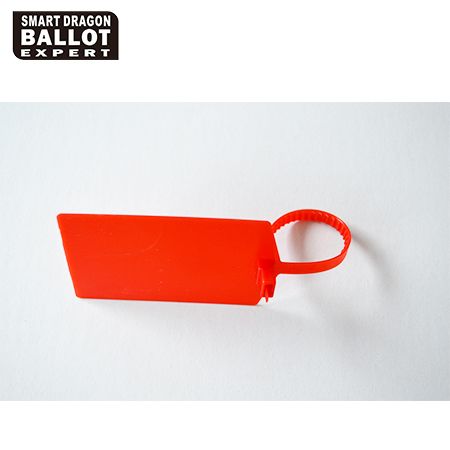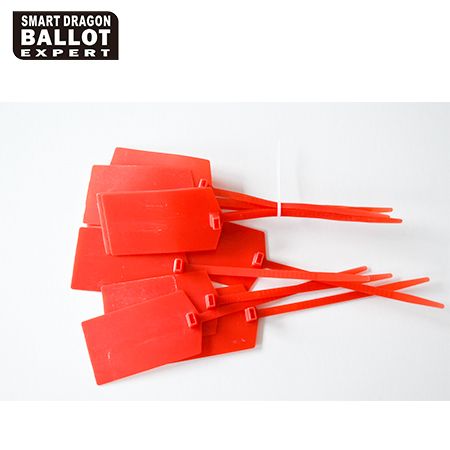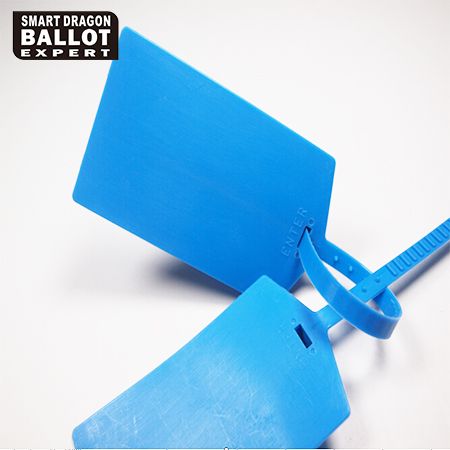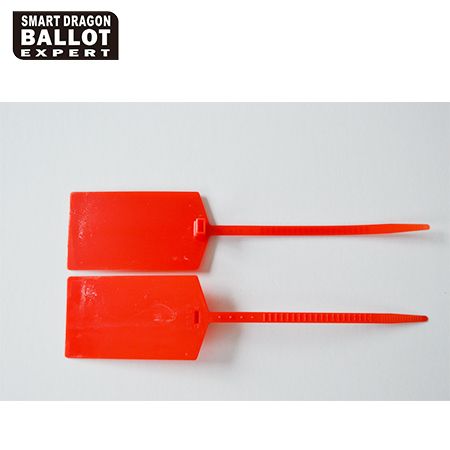 Material: Nylon PA66
Lock / Signage Dimensions:98.8*47.7mm
Diameter: 7.02mm
Thickness: 2.09mm
Total length: 350mm
Tensile strength: 35KG
Color: red, yellow, blue, green and white
Printable company LOGO, bar codes and digital coding

SE-SLP0013 plastic security seals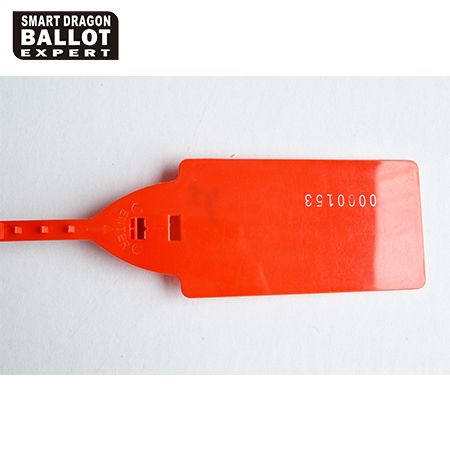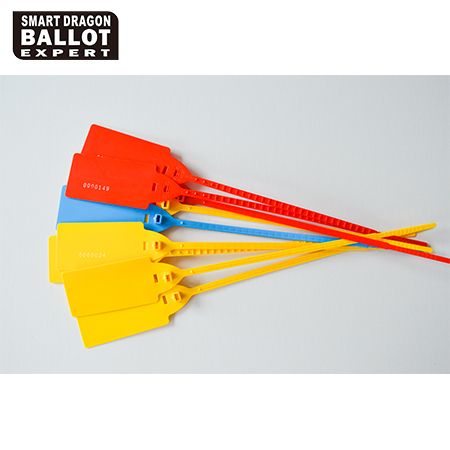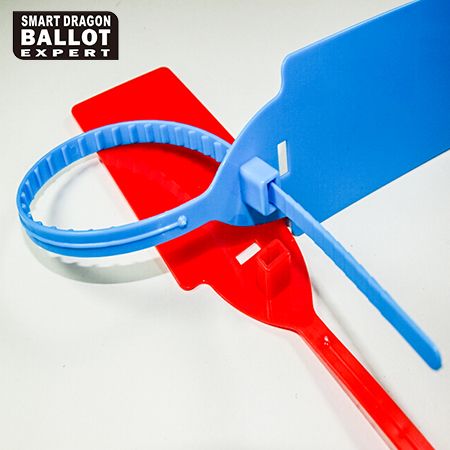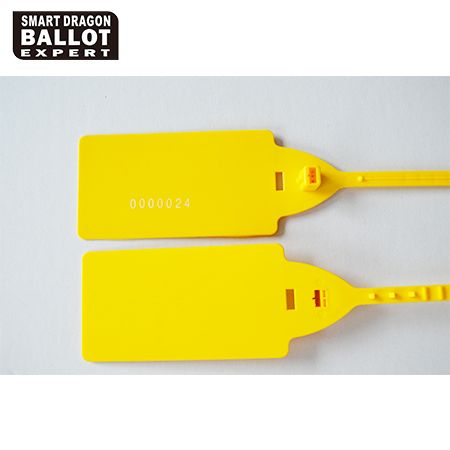 Material: PP
Lock / Signage Dimensions:105.7*56.4mm
Diameter: 8.06mm
Thickness: 1.97mm
Total length: 450mm
Tensile strength: 35KG
Color: red, yellow, blue, green and white
Printable company LOGO, bar codes and digital coding
SE-SLP0048 plastic security seals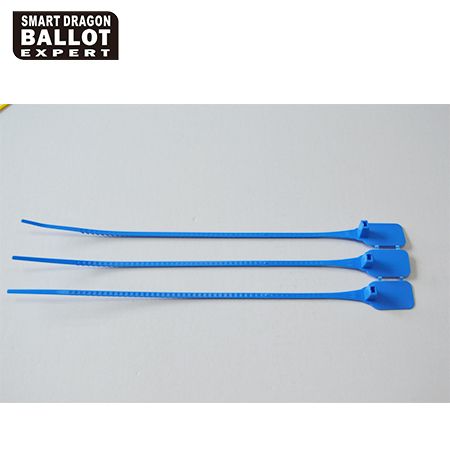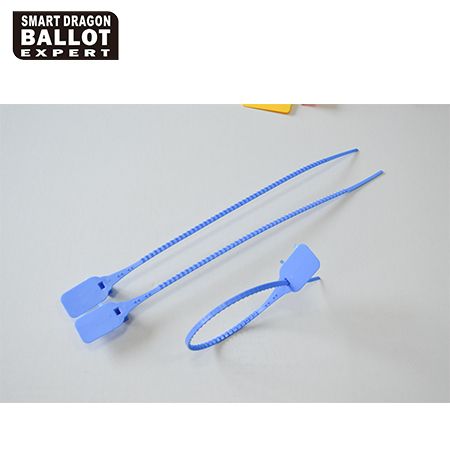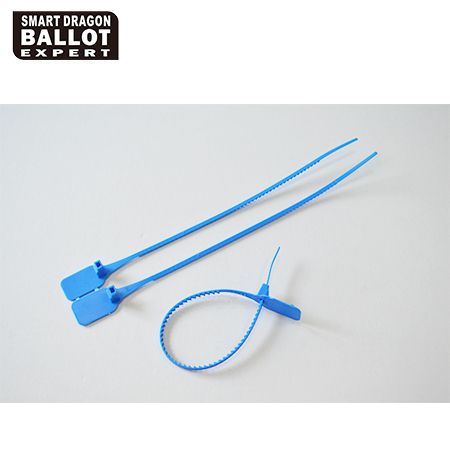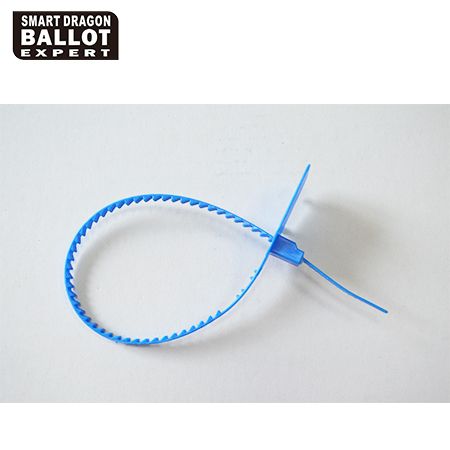 Material: PP
Lock / Signage Dimensions:52.9*25.8mm
Diameter: 4.84mm
Thickness: 1.16mm
Total length: 330mm
Tensile strength: 30KG
Color: red, yellow, blue, green and white
Printable company LOGO, bar codes and digital coding
SE-SLP0015 plastic security seals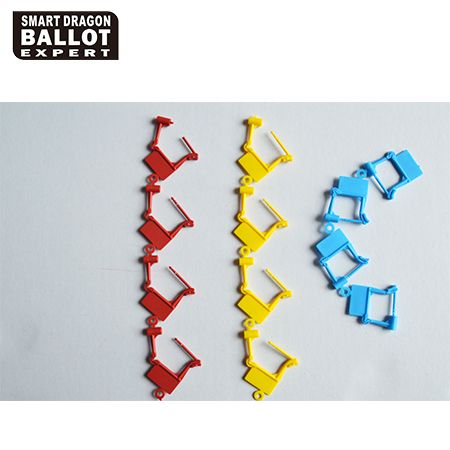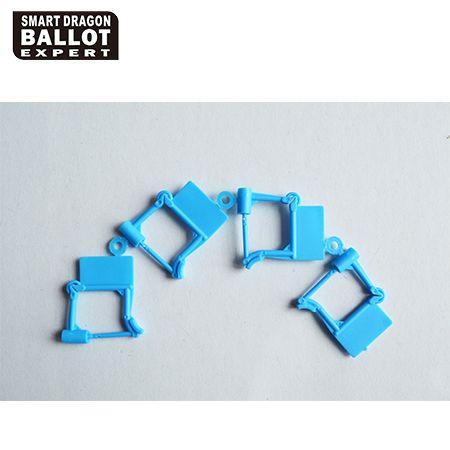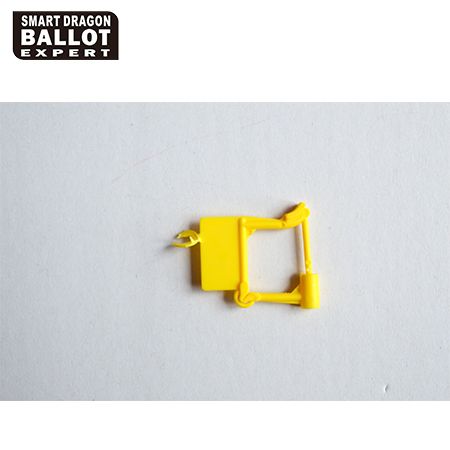 Material: PP
Lock / Signage Dimensions:30.0*40.0mm
Diameter: 1.48mm
Thickness: 1.48mm
Total length: 30*40mm
Tensile strength: 20KG
Color: red, yellow, blue, green and white
Printable company LOGO, bar codes and digital coding
SE-SLP0022 plastic security seals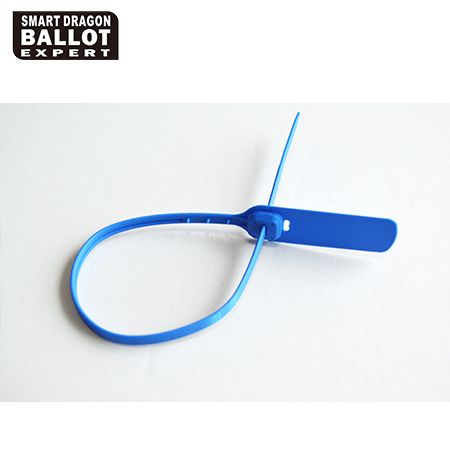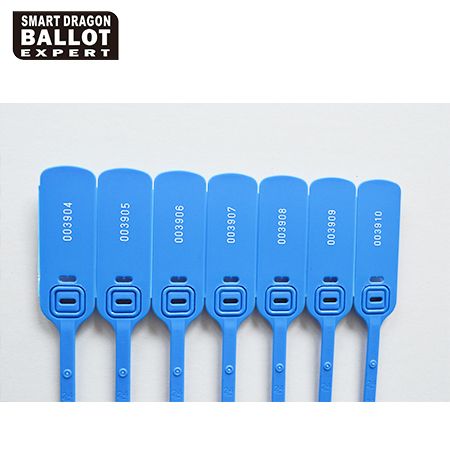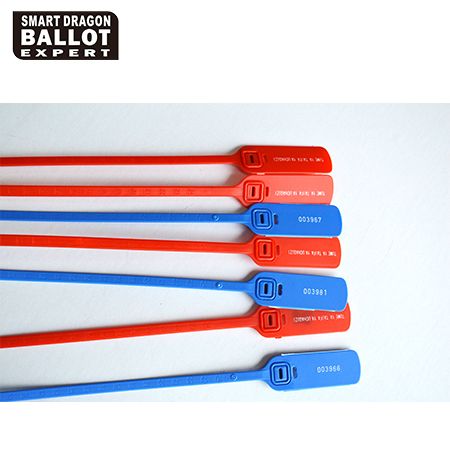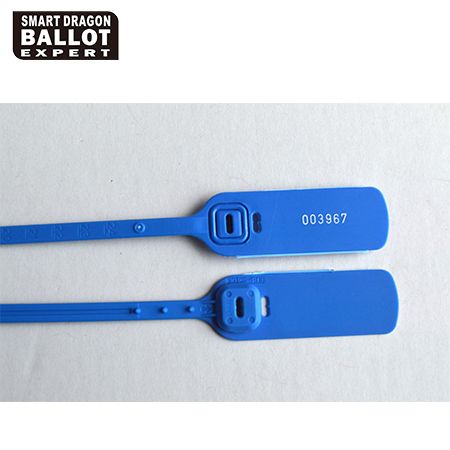 Material: PP
Lock / Signage Dimensions:69.0*22.3mm
Diameter: 7.19mm
Thickness: 1.5mm
Total length: 400mm
Tensile strength: 25KG
Color: red, yellow, blue, green and white
Printable company LOGO, bar codes and digital coding