Silver Nitrate Indelible Ink Marker Pen
Ink concentration: with 5% to 25% silver nitrate.
Material: Silver nitrate ink.
Indelible ink pen Feature: Dry in 15-20 seconds, unable to washed by water or alcohol.
Indelible ink pen Lasting time: more than 7 days.
Colors: black, red, blue, violet, ect..
There is unnecessary to immerse the finger in the ink, Use the Indelible ink pen to save ink more.
Instructions:
Clean the finger with dry cloth before applying the ink.
Apply a single mark firmly on the index finger.
The mark should be about 4mm in diameter & apply between the skin and the finger nail.
Replace the cap immediately after use.
The ink mark should not be rubbed off immediately.
Its ink is sufficient for marking 500 voters if properly used.
Keep the Indelible ink pen horizontally in a cool and dark place when not in use.
SE-SCP002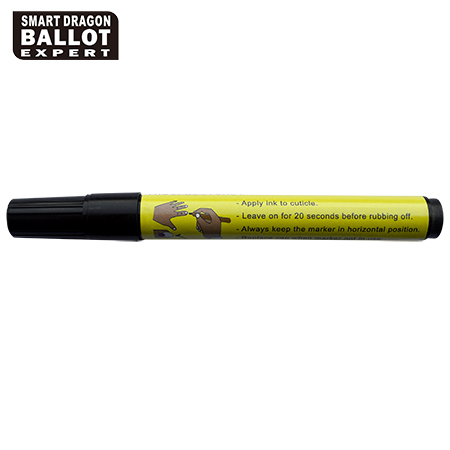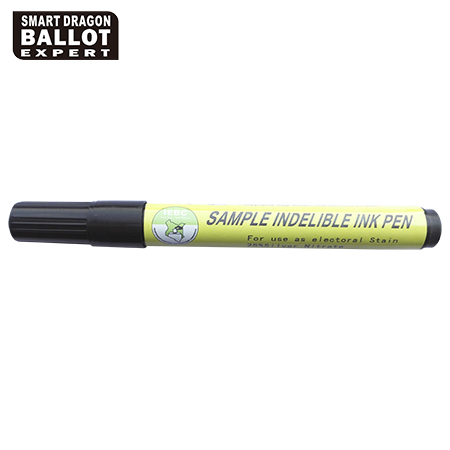 SE-SCP003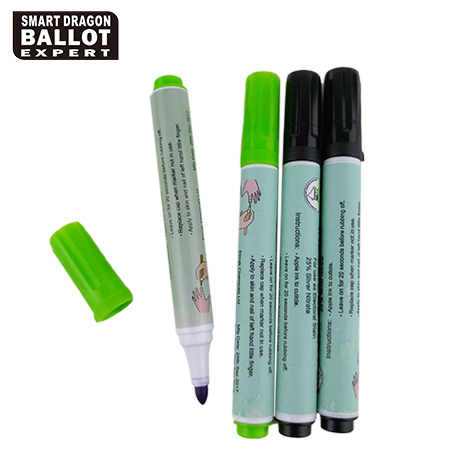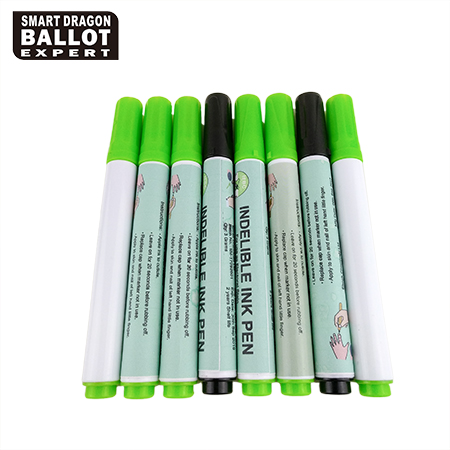 SE-SCP004